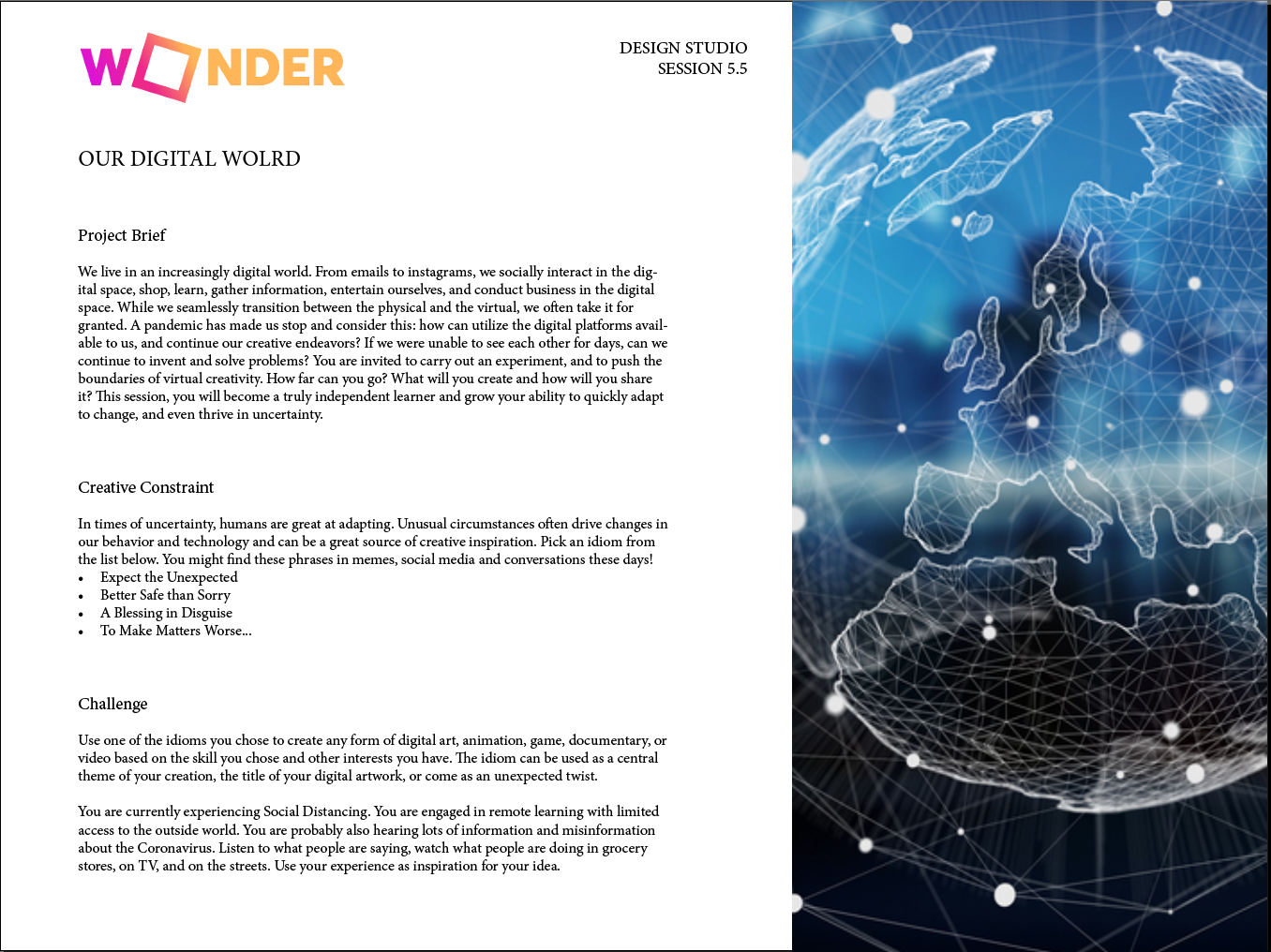 Begin Here:
Read Project Brief and Challenge
Each day, check for new inspiration videos, questions and Documentation Prompts under Daily Content, or in your Project Folder under the Resources tab.
Make a habit of checking all the tabs everyday.
Look on Youtube for specific tutorials. If you want to take a detailed online class, you have access to Skillshare, an online learning platform with classes related to your topic.

Login using the Username: endeavor@daringtowonder.com; Password: Wonder2018*1
You can search for classes related to design, animation, video production, etc.

Each day, document progress in your project folder with a description of what you accomplished along with screenshots of your work.
Look at your peers' work and documentation and give them quality (warm-cool-warm, and specific) feedback by commenting on their documentation.
Calendar:
WEEK 1

Monday

Tuesday

Wednesday

Thursday

Friday

Research and Brainstorm

Watch Tutorials/ Sketches Storyboards of Ideas

Pick 1 idea, Final Idea and Description Due; Begin Work

Work on 1st Draft

Draft 1 Due; Peer Feedback; Fun Friday

WEEK 2

Monday

Tuesday

Wednesday

Thursday

Friday

Work on 2nd Draft

2nd Draft Due/ Peer Feedback




Final Draft

Exhibition

Reflections; Fun Friday